2017 NC Preaching Festival
April 24, 2017 @ 1:00 pm

-

April 26, 2017 @ 4:00 pm
Event Navigation
Inspiring the next generation of preaching excellence…
The North Carolina Preaching Festival engages clergy in the excellence of preaching and nurturing excitement for the work of proclaiming the word.
This year's preachers will be helping us to unpack the truths of one-ness. Whether it is maintaining unity in a multi-site congregation, equipping a diverse congregation to have conversations about human sexuality or race, or working with communities around conflict and division, these preachers will speak to practices and visions of unity, that we might be one just as Trinity is one.
With this vision in mind, our festival this year will explore the possibilities for unity: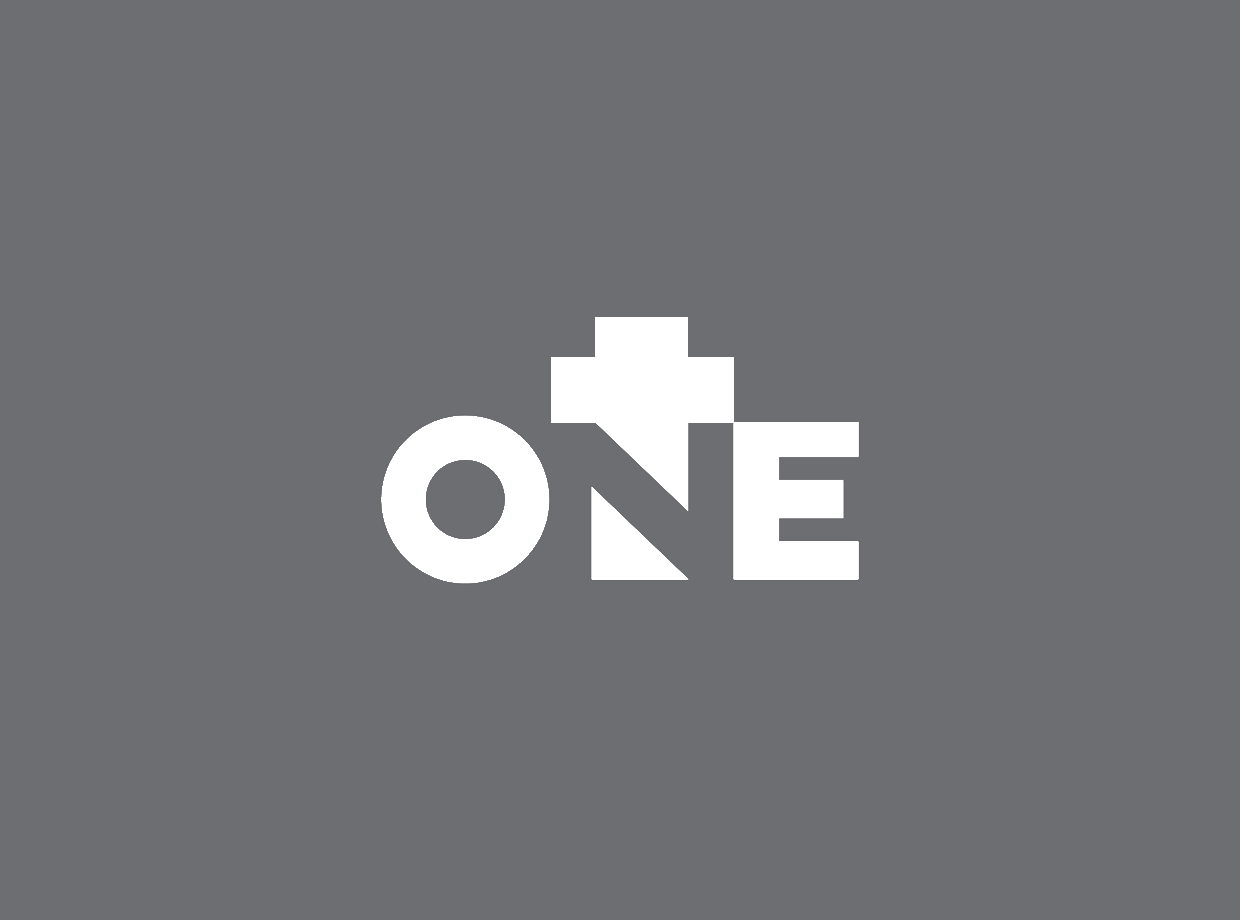 One with God.
One with each other.
One with the world.
One.
Unity and one-ness are core tenets of our faith, laced throughout all of Scripture. The truth of unity is one we hold central to our faith.
And yet it is a reality that we struggle to see in the midst of so many divisive issues ongoing in the life of the church and the world.
"Holy Father, watch over them in your name, the name you gave me, that they will be one just as we are one… I've given them the glory that you gave me so that they can be one just as we are one. I'm in them and you are in me so that they will be made perfectly one."
John 17:11, 22-3 CEB
For more information about the NC Preaching Festival, please visit our website:  http://www.ncpreachingfestival.org


If cost of the NC Preaching Festival is prohibitive, please contact the Academy.
Our Preachers:
Rev. Dr. Otis Moss III
Trinity United Church of Christ, Chicago
Dr. Moss is part of a new generation of ministers committed to preaching a prophetic message of love and justice, which he believes are inseparable companions that form the foundation of the Gospel of Jesus Christ. A native of Cleveland, Ohio, Dr. Moss is an honors graduate of Morehouse College who earned a Master of Divinity from Yale Divinity School, and a Doctor of Ministry degree from Chicago Theological Seminary. He returned to Yale in 2014 to present the famed Lyman Beecher lectures.
His sermons, articles, and poetry have appeared in publications such as Sojourners Magazine and The African American Pulpit Journal. His work has also been featured on HuffingtonPost, Urban Cusp, and The Root. Dr. Moss is an ordained minister in the Progressive National Baptist Convention and the United Church of Christ. He is on the board of The Christian Century Magazine, and chaplain of the Children's Defense Fund's Samuel DeWitt Proctor Child Advocacy Conference.
He is married to his college sweetheart, the former Monica Brown of Orlando, Fla., a Spelman College and Columbia University graduate. They are the proud parents of two creative and humorous children, Elijah Wynton and Makayla Elon.
Rev. Emily McGinley
Urban Village Church, Chicago
Emily serves as a church planting pastor at Urban Village Church (Hyde Park | Woodlawn), a diverse new faith community on the south side of Chicago that seeks to bold, inclusive, and relevant. An ordained minister in the Presbyterian Church (USA) with roots in the non-denominational, Evangelical, tradition Emily hails from Seattle where she grew up among mountains, pine trees, and was trained as a graphic designer. Besides Jesus, Emily loves to tell bad jokes, eat good food with friends, and spend time with her family. In all that she does, Emily brings a commitment to racial reconciliation, radical hospitality, and creative authenticity.
Jonathan Wilson-Hartgrove
Rutba House & St John's Missionary Baptist Church, Durham
Jonathan Wilson-Hartgrove is a celebrated spiritual writer and sought-after speaker. A native of North Carolina, he is a graduate of Eastern University and Duke Divinity School.
In 2003, Jonathan and his wife Leah founded the Rutba House, a house of hospitality where the formerly homeless are welcomed into a community that eats, prays, and shares life together. Jonathan directs the School for Conversion, a nonprofit that has grown out of the life of Rutba House to pursue beloved community with kids in their neighborhood, through classes in North Carolina prisons, and in community-based education around the country. Jonathan is also an Associate Minister at the historically black St John's Missionary Baptist Church.
Jonathan is a co-complier of the celebrated Common Prayer: A Liturgy for Ordinary Radicals, and is the author of several books on Christian spirituality, including Strangers at My Door, The Awakening of Hope, The Wisdom of Stability, and The New Monasticism. Most recently, he is the co-author, with Reverend Dr. William Barber II, of The Third Reconstruction: Moral Mondays, Fusion Politics, and the Rise of a New Justice Movement.
Rev. Brandon Wrencher
Blackburns' Chapel United Methodist Church & Blackburn Community Outreach, Todd
Rev. Brandon Wrencher is from a small town in the Sandhills area of North Carolina. Since 2013 he has been serving in Western North Carolina in a cross-racial appointment as pastor of Blackburns' Chapel United Methodist Church, a once-dying rural church that in a few years has doubled its congregation and has a significant missional impact in the wider community. The growing vitality of the church is owed in large part to its partner community development ministry, Blackburn Community Outreach, Inc. (BCO) which leads programs in tutoring and mentoring youth, community gardening, hunger relief, Christian intentional community, and grassroots organizing. Wrencher serves as executive director of BCO.
He completed coursework from Garrett and Asbury seminaries while pursuing his Master of Divinity degree at North Park Theological Seminary. He is currently pursuing a Th.M. degree at Duke Divinity School, researching and writing on the theology and politics of race and identity within the Moral Monday Movement. Wrencher writes for several Christian blogs and magazines, including Sojourners, and speaks and preaches regularly on the subjects of race, identity, missions, and community development.
Brandon has served in a host of parachurch and church settings, as a campus minister at UNC Chapel Hill and with InterVarsity at the University of Chicago, and in discipleship and missional ministry roles with the AME Zion Church and other churches in the Raleigh-Durham area. Brandon is married to Erica and they have two sons, Phillip and Morris.
Rev. Kaji Douša
The Park Avenue Christian Church, New York City
Before coming to New York City, Kaji served as Senior Minister of The Table: United Church of Christ La Mesa just outside of San Diego, CA. She also served Plymouth Church in Minneapolis, Saint Peter's Lutheran Church in New York City, the Village Church in Wellesley, MA, and the First Congregational Church of Darien, CT. She was a chapel minister at Yale Divinity School's Marquand Chapel. She is an editorial writer for the United Church of Christ's Stillspeaking Writer's Group.
Kaji is a graduate of the University of Pennsylvania and of Yale University, where she earned a Bachelor of Arts degree cum laude and a Master of Divinity degree. At Yale, she concentrated on liturgical arts while enrolled at the Institute of Sacred Music, and was named Louise H. MacLean Scholar of Liturgical Studies. She won Commencement Prizes for Excellence in Preaching and Excellence in Liturgical Scholarship and Innovation.
Before entering the ministry, Kaji developed new products for a large financial services company on Wall Street. She also has a political background, having managed and staffed several successful campaigns.
Rev. Wil Cantrell
Concord United Methodist Church, Knoxville
Wil Cantrell serves as the Associate Pastor of Concord United Methodist Church in Knoxville, Tennessee. Wil is an elder in The UMC and a Duke Divinity School graduate. Wil's driving passion is to help people live an authentic life while experiencing a real growing faith in Jesus Christ. Prior to serving at Concord, Wil was the pastor of Lebanon Memorial United Methodist Church in Lebanon, Virginia where he helped start the Recovery at Lebanon ministry, which grew into one of the largest church-based recovery ministries in the state.
In addition, Wil has served on the Executive Committee of the World Methodist Council from 2001 -2006 and on the General Conference delegation from the Holston Conference in 2012 and 2016. Wil also serves as a mentor of young clergy within the Holston Conference.
Wil is married to Rebecca King Cantrell. They have three wonderful children and cherish time with their family.
Wil is an avid runner and a sub-3 hour marathoner.
Rev. Amanda Garber
RISE United Methodist Church, Harrisonburg
The Reverend Amanda Miller Garber hails from the beautiful Roanoke Valley of Virginia. She is a graduate of the University of Virginia and holds graduate degrees from James Madison University and Duke Divinity School. Amanda has been married to Jack, an all-around-great guy, for 20 years. She frequently serves as an Uber driver for their two children, Abigail (11) and Robert (8). Their dog Stewie is an interesting mixture of an Ewok and a sheep. Six years ago, Amanda and a group of idealistic and ambitious young adults planted a church in Harrisonburg, Virginia called RISE. Planting RISE has been one of the most life-giving, humbling and transformative experiences of her life. When she's not coloring outside the lines and serving as RISE's Chief Instigator, Amanda enjoys running long distances, playing in the dirt and attempting to grow things, and catching up on Daily Show episodes.
Lodging:
Looking for a place to stay?
http://hamptoninn.hilton.com/en/hp/groups/personalized/R/RDUNCHX-AFL-20160424/index.jhtml
Childcare:

Childcare at the NC Preaching Festival
We truly are thankful that our host church is able to offer childcare for our Preaching Festival attendees this year. Parents may bring their children to the event; and, if so, can choose to take advantage of the childcare.
 If you would like to take advantage of this opportunity, 
please let us know by Monday, April 17 
so that we can have the appropriate number of caregivers. (Note, this date is extended slightly)
Thank you for being a part of this event. We hope your three days with us are rich in inspiration and a time of spiritual reflection…
Warm regards,
Academy Staff